Fun and enriching monthly STEM-based activity boxes delivered to your door!

---
Fun and enriching monthly STEM-based activity boxes delivered to your door!
STEM-based monthly kit, model, or experiment for ages 5-11. Hands-on experiences ignite curiosity and imagination while applying science to real world situations. See Sample Crates
---
Promote innovative play throughout the home with additional games and activities included with each crate. Use that extra time around the house in new and thought-provoking ways.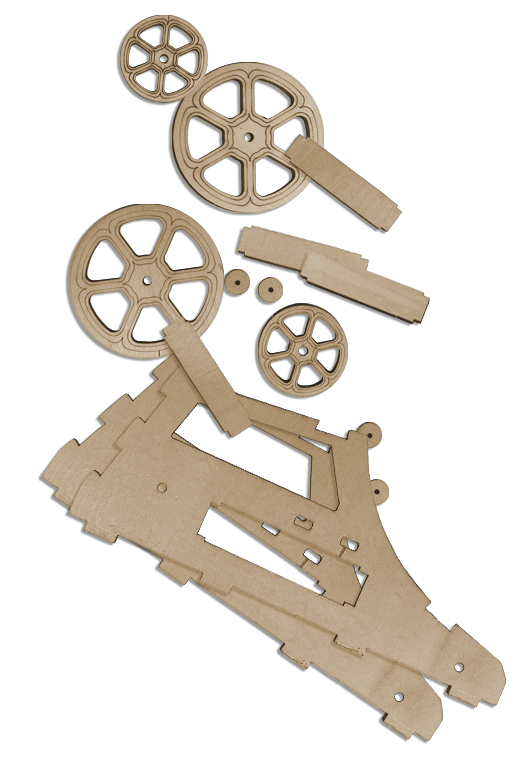 Curiosity Monthly is included with each crate. Inside are stories and games that help demonstrate real world applications of each topic and encourage exploration about other ways to apply the concepts. See Sample Magazines here.
---
Kid Friendly Instructions
Messaging and instructions are specially crafted for all builders. Each step is consumable for builders as young as five without older builders feeling it's "kid stuff."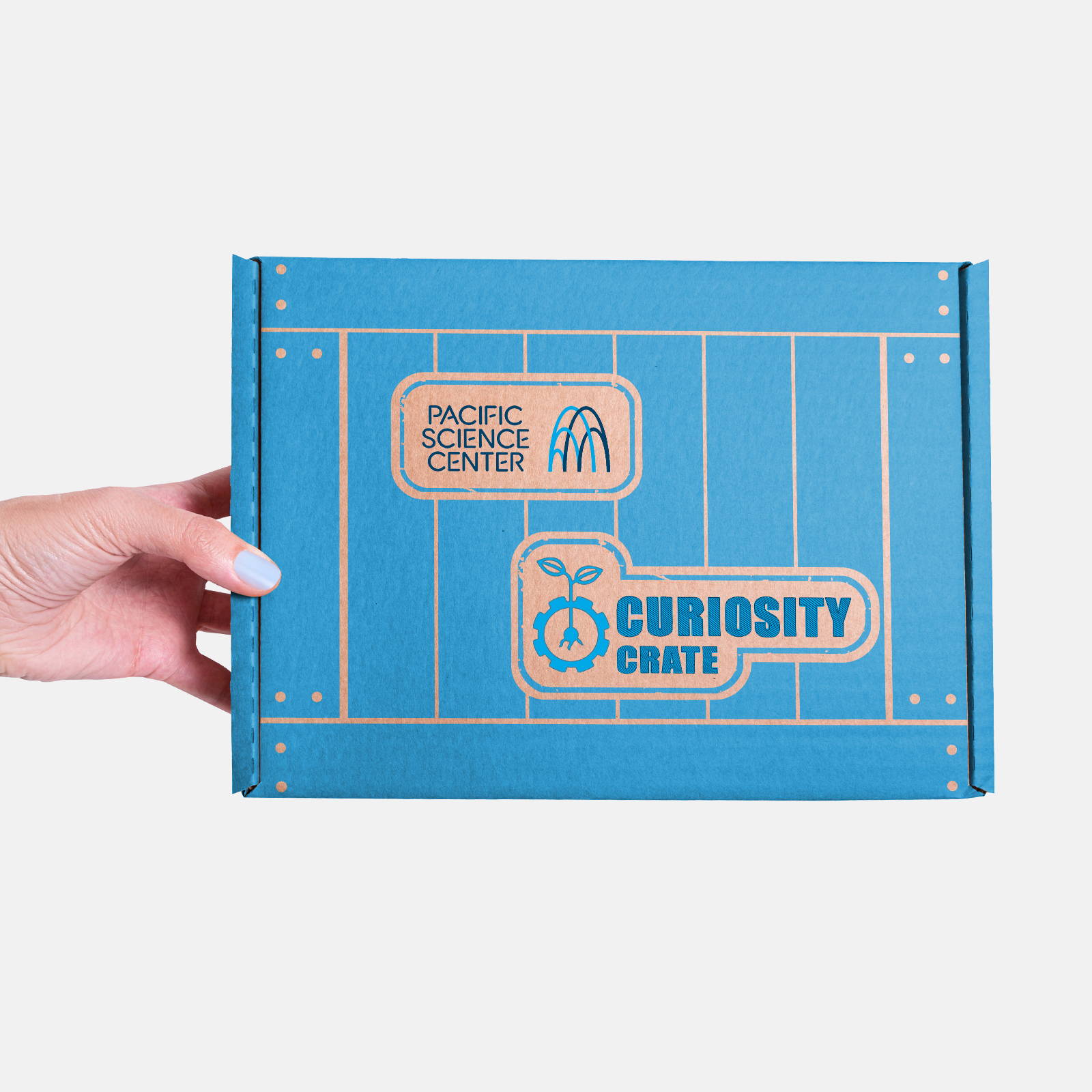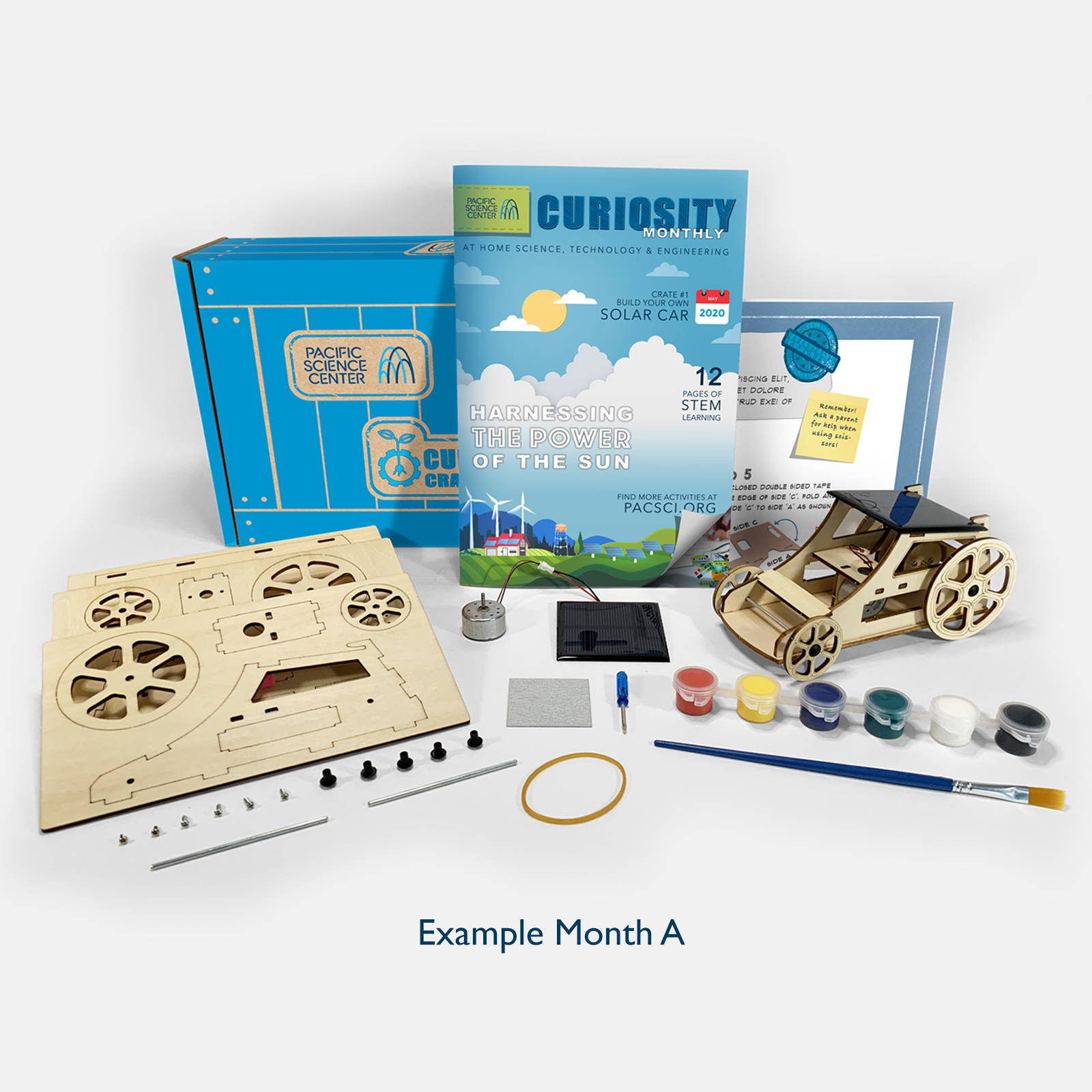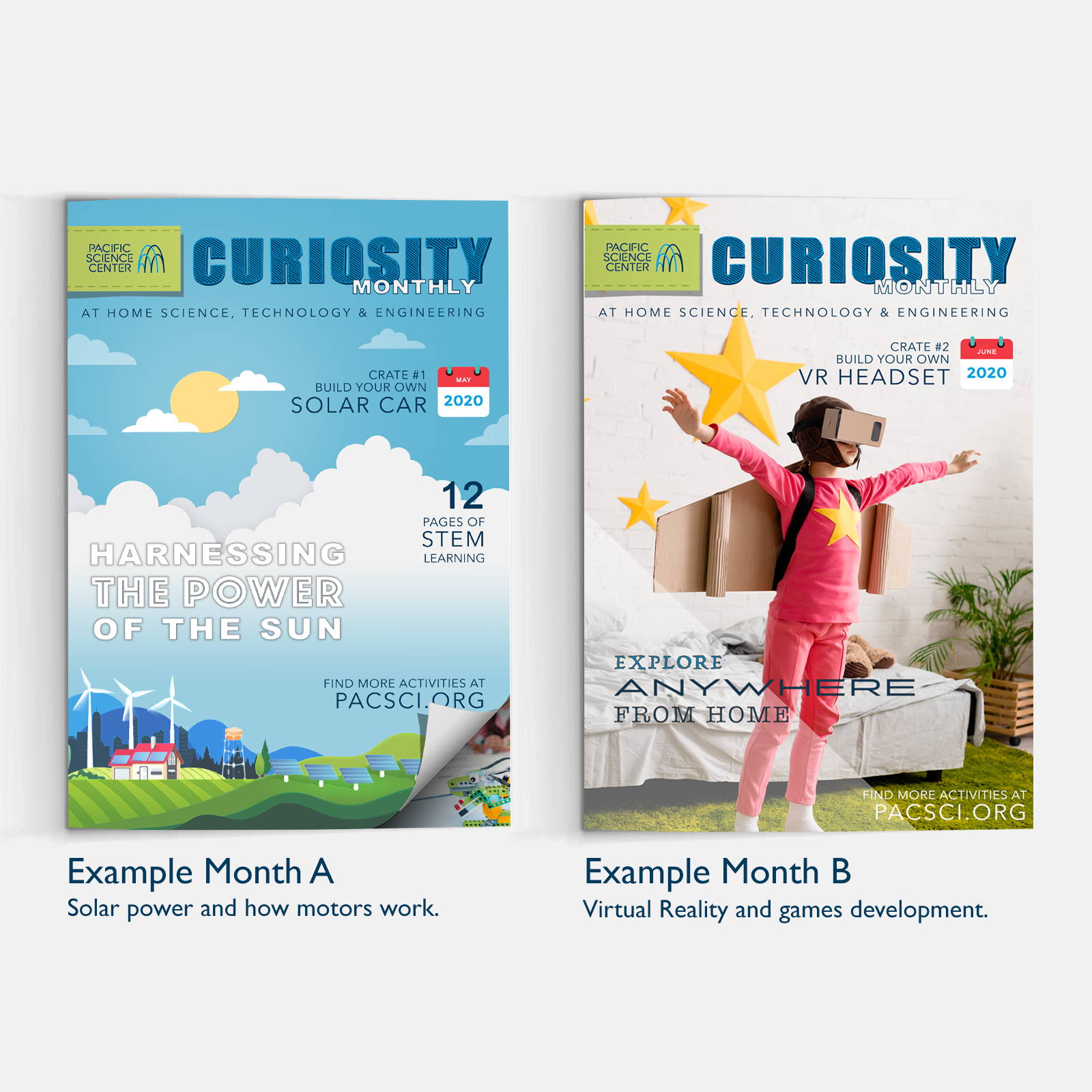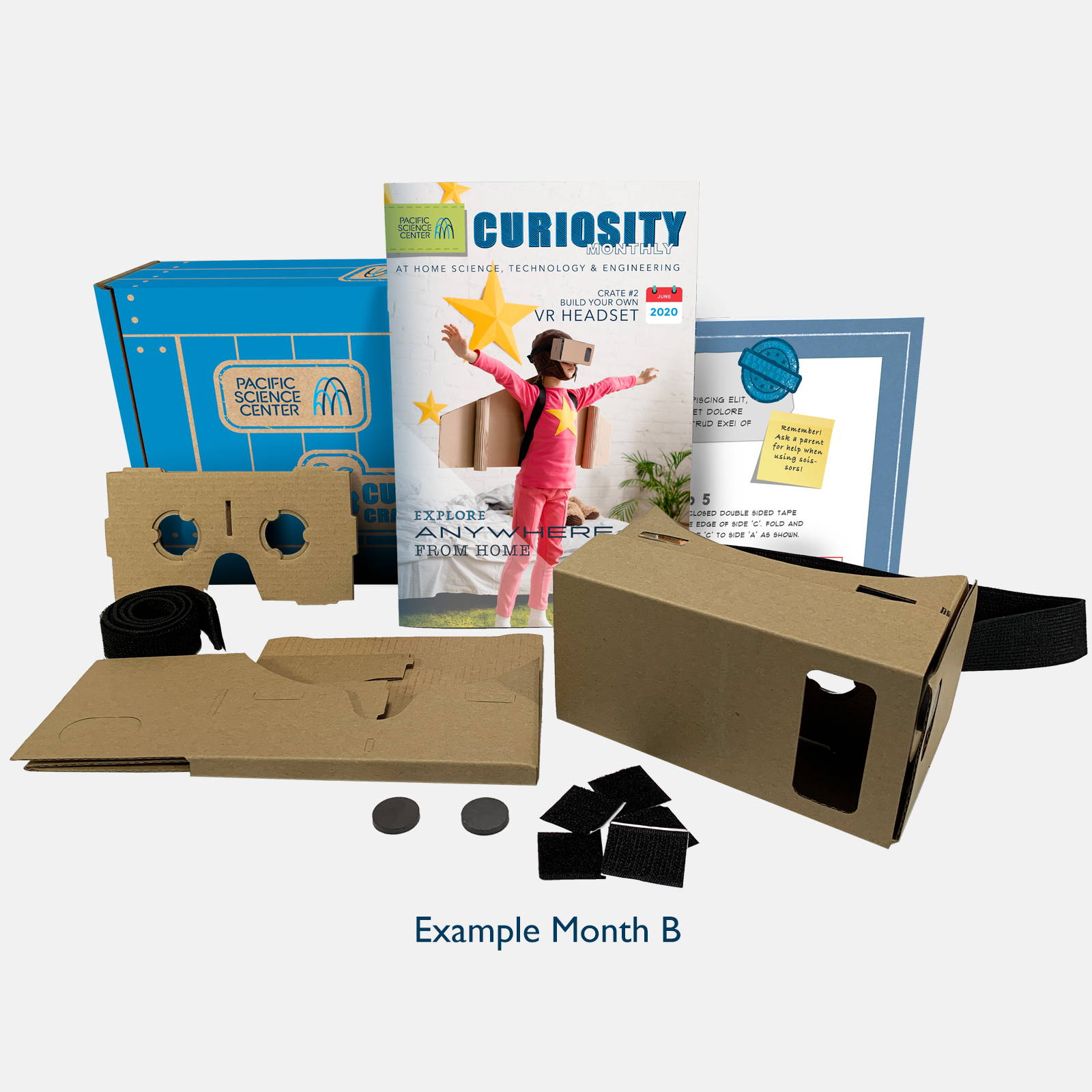 Scroll through the images to see examples of what might show up at your front door!
Want the first crate? Order by
Orders must be processed by midnight on the 25th of the month. The first crate of 2021 ships March 2021!

Choose Your Subscription
Select from a variety of plans. Choose month-to-month or a full year of education and fun.

Open Your Monthly Crate
Open your door each month - a new adventure is waiting!

Innovate at Home
Unseal that crate and tinker with innovative play from your couch!
Ages 5-11
More coming soon.
Multi-step model, kit, or experiment for the month.

A specific topic in STEM to explore.

Kid-Friendly Fold-out Instruction Schematic (12x18)

Pacific Science Center exclusive swag! (i.e. pencils, stickers, postcards, and more)
Curiosity Monthly Magazine with:
Learning based on the month's activity.

Stories about STEM in action

Features from Pacific Science Center

Fun activities and games to be enjoyed throughout your home!
Subscriptions renew automatically. Cancel anytime.
All prices USD.